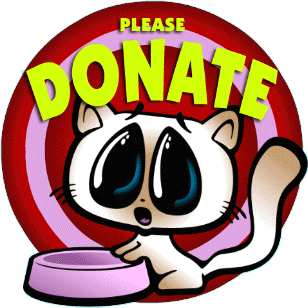 Welcome to our Residence pages; using the links you can see the cats and dogs currently avaliable for adoption and fostering.
Please read below about why we foster and adopt, then if you feel this is for you, you can see if we have an animal that would be a perfect addition to your family.
Please consider one of our rescue animals as an addition to your family. Rescue animals most often make the best pets; rewarding owners with love, loyalty and affection for their entire lives. All animals available for re-homing have been micro-chipped, fully vaccinated and spayed or neutered accordingly. We do charge an ​adoption-fee to help us carry on the work we do rescuing animals, helping members of the public, and to ensure none of our animals end up in dangerous circumstances. Adopt a Roxies Rescue pet today and give them the forever life they deserve.
Some animals taken in by Roxies Rescue are not ready to move straight into a forever home; this is due to a number of reasons. Such reasons include; behavioral assesment which may need to be carried out, vet treatment -where necessary- and basic training in a home environment.
​
Becoming a foster carer for one of our cats or dogs involves temporarily taking an animal in to your home and providing a safe, stable home environment in which the animal can receive basic training and assesment as to their requirements in a forever home. All Roxies foster carers receive our full support and assistance in any matter. Veterinary and transport costs are covered by the Rescue. All the fosters must do it provide food and a loving, caring home environment!

The more foster carers we have the more animals we can rescue so please get in touch for more information or if you would like to sign up as a foster carer. The animals shown with a decription in red are the ones that are due to be Put-To-Sleep, so, will need urgent fostering and they come from the pounds usually.