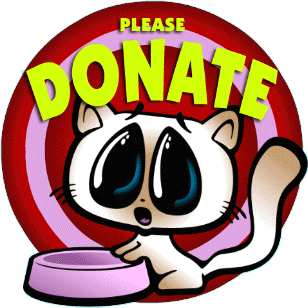 Available for adoption
The stunning Tilly and Theodore (Theo for short). We believe that Theo is 3-4 years old and Tilly is still a youngster at 2 years old.
In the first instance these two may be a little afraid/frightened and spend some of their first week with you hiding. But, once they gain in confidence they are both very affectionate, extremely gentle and playful.
They are both food driven and will respond to a shaking packet of dreamies (or equivalent). You will need to be patient with them till they come around but they are truly worth the effort. They are happily hand fed treats and fussed by both children and adults but are still a little wary of sudden movement and noise, this will disappear once they are settled.
If you are lucky enough to be chosen as the forever family for these two amazing kitty cats you will be forever blessed, we cannot be more humbled by these two superstars.
This beatiful lady is looking for adoption . Princess is 8yrs old
She had a trust issue, possibly due to being abandoned when her owners moved house.
She would hide away & only pop her head out for food.
But with time, love & patience, this lady will now let you make a fuss of her, which she enjoys & will come forward asking for it. She loves butt rubs.
She is still a Timid cat & once You gain Her trust she will let you pick her up & have cuddles on your knee, if only for a minute or so.
Everything is done on her terms & in her time. But it is worth it, for this lady has a lot of love to give. She will need somewhere she can go that is just for her, so she can settle in.
She needs a Quiet home with No Dogs or Children. She doesn't like loud noises, fireworks etc, but responded well to Pet Remedy plug in & wipes at new year.
She eats wet & dry food. Loves Hi-life fish.
She is Microchipped, Vaccinated & is Spayed.she is an indoor cat, as she has shown no interest in going outside whilst being in foster care.