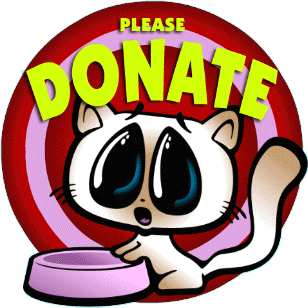 Why foster a dog or cat or even a rabbit.
What are the benefits of fostering you are most probably thinking. Well:
For the dog or cat it is obvious. The safety of a home. The warmth of a bed. The touch of a hand and the love of a human carer. But what does the fosterer gain from the experience of fostering?
Our foster carers are highly valued members of Roxies rescue group. They provide a service that many people are not in the position to, and we work hard to ensure they feel respected, appreciated and supported.
For the carer, there is the knowledge that they have helped save a dog's life, or a cat from being on the street. In doing this it frees up space for another dog or cat to be saved.
It's a heartwarming experience to watch a dog develop and grow in confidence. To watch a cat, that was near starvation, spring back to life. For the rescue pets to feel secure within a home environment, to learn trust, to regain health and fitness, and to learn some of those essential skills of socialisation and training.
And it is amazing, that this all comes about, from the carer, that this happens.
You can also experience breeds of dogs and cats you may never have considered before.
A foster carer provides all the daily needs of a dog or cat. walks, feeding training, but most of all, affection to the pet in their care.
We do ask our foster carer's to keep us up to date on how their pet is doing. Pictures, like and dislikes., so that people looking to adopt, can follow how the pet they prefer, is coming along.
With the foster carer's help, it ensures we find the right home for the rescue pet.
So if you think you have what it takes to help a dog or cat that needs a foster carer, then please let us know.
Thank you