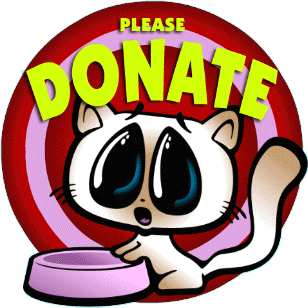 ​
Volunteering for Roxies rescue
Volunteering is a great way to help rescue animals and can be very rewarding. Not only that, but it is also a fantastic way to meet fellow animal lovers and like minded new friends.

Ways in which you can volunteer for Roxie's include:

-Attending local stalls and events
-Advertising in your local area by postering, leafletting, contacting local press or radio
-Writing articles for our new monthly e-magazine.
-Help with home checks
-Transport runs for either dogs or cats
-Joining the Facebook group to help find new homes or foster carers, respond to queries and network to recruit new contacts
-Fundraising and developing new ideas to raise funds
-Offering a skill or service to our supporter in return for donations
-Most importantly, FOSTERING an animal.
WE NOW HAVE OUR FISRT SHOP: If you would like to volunteer for a couple of hourse a week, then please let us know.
The shop is located at:
6 Chapel Street. Barwell. Leicestershire. LE9 8DD

Please get in touch if you would like to get involved and we are always open to new suggestions and ideas!
​​Help make a difference and sign up
to volunteer today!
A Roxies we are always looking out for foster carers and foster homes for the animals we save so if you can help with that or with any fundraising ideas you may have please fill in the form.