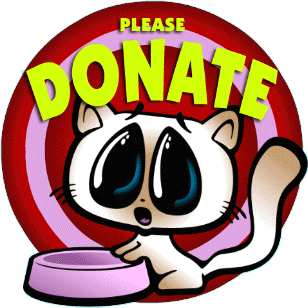 Meet Layla, another dog with a second chance.....
Layla came into rescue at the grand old age of 13! Unfortunately, her elderly owner could no longer provide for her. Layla had never been on a lead and spent the majority of her life in her home, being a loyal companion.
When Layla arrived, it quickly became clear that her health wasn't the best, completely deaf, partially blind and had terrible tooth ache. A trip to the vet revealed that she needed 10 teeth removing and treatment for her ears. Once she had recovered from her dental, she became the most happy and loving dog, settled well into foster with Samantha, and began learning how to be a dog.
Unfortunately just a few months later, Layla developed a nasty ulcer in her eye, Samantha worked with vets for over a month in an attempt to treat the ulcer to no avail. The rescue were given 2 options for Layla, we have her put to sleep or we remove her bad eye and give her a chance to continue a happy life (even if just for a short time).
Until Layla's eye developed a nasty ulcer she was a happy old dog who was just beginning to enjoy life being a normal dog. In our opinion, we wouldn't put a human down for a bad eye so why wouldn't we give her every chance possible?
Thanks to the generosity of the public we managed to raise the funds we needed to give Layla a 2nd chance and her story even made it into the Leicester mercury, read her story here: